Full-Stack Web & Mobile Application Developer
My name is Dean Wagner and I am a Full-Stack Web & Mobile Application Developer with over 15 years of experience in the field. In 2001 I began developing websites on a professional level. Throughout the years I have fluctuated between being a part-time freelancer and a full-time developer. With each project I have continued to hone my skills and stay on top of the ever-growing complexities of web development as the industry expands exponentially.
During my time in the military I developed several intranet portals in order to assist the administrative and command sections track everything from personnel rosters to significant enemy activity in the greater Baghdad area. Post-military I have continued to develop websites at a freelance capacity, as well as generate my own business and handle many projects completely on my own from the ground up. I have also worked at several companies developing web-based enterprise solutions, such as a Taxi Tracking and Dispatching System and an Electronic Medical Record and Document Management System.
Skills at a Glance
Also well-versed in VPN, proxies, BitTorrent, Tor Project, PGP Encryption, and overall online anonymity.

| Expert | Proficient | Paradigms | Software |
| --- | --- | --- | --- |
| AJAX/DOM | ASP.NET | Progressive Enhancement | Adobe CC Suite |
| HTML/CSS | Java/Android | Responsive Web Design | Eclipse |
| JavaScript | Node.js | Search Engine Optimization | Jet Brains Suite |
| PHP | NoSQL Databases | Social Networking Integration | LC/WCP/WPS |
| SQL Databases | Python | SSL Encryption | Linux/Apache |
| XML/RSS/SVG | Rails | W3C & WCAG Compliance | Visual Studio/VSC |
Formal Education
Thanks to the Post 9/11 GI Bill I have been attending school at Eastern Florida State College since 2014. I have nearly completed all of the core classes for several programs and am currently working on the general academics to finalize them into degrees.
AS: Computer Programing and Analysis

Advanced Programming Specialization
Mobile Application Specialization
Web Application Specialization

AS: Digital Television and Media Production

Field Production Specialization
Post-Production Specialization
OIF Veteran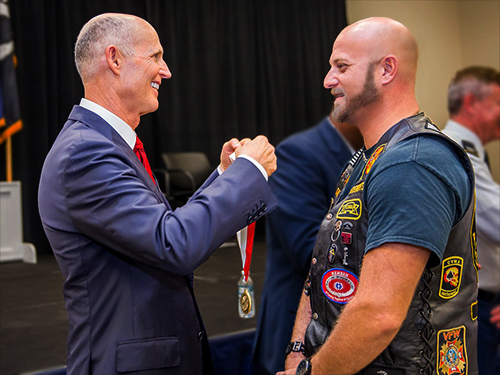 I am a Combat Veteran, having served in Operation Iraqi Freedom, and am an active member of several Veteran Service Organizations.
Military Service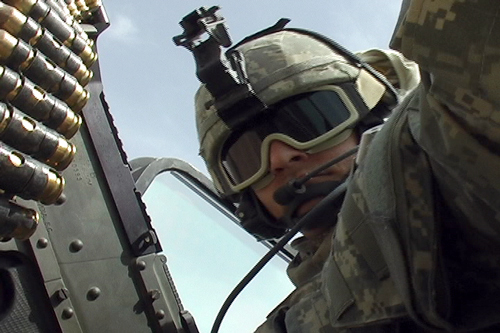 I served 8 years in the United States Army as a Combat Engineer; to include 2 deployments to Iraq totaling 2 years and 3 months in combat conducting Route Clearance Patrols, Counter-IED Operations, Reconnaissance Missions, and Personal Security Details.
I served from October 2004 to September 2012. I was Active Duty from enlistment until February 2008, and in the Reserves for the remainder of my time. I deployed to Baghdad, Iraq from August of 2006 until November of 2007 while on AD for an extended 15-month deployment during "The Surge". I then returned to Iraq, this time to Balad, from February 2010 to February 2011 during Operation New Dawn with the USAR.
While serving I was awarded a multitude of commendations, to include—but not limited to—multiple Army Commendation Medals, Army Achievement Medals, and the Combat Action Badge. I separated from the Army as a Non-Commissioned Officer, having attained the rank of Sergeant (E5), with an Honorable Discharge.