▼
Introduction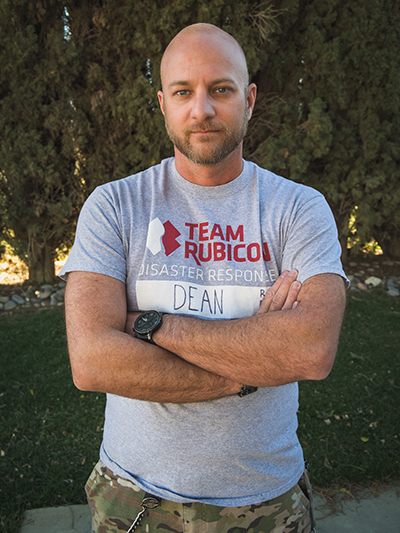 My name is Dean Wagner, I am a Photographer, Videographer, and Full-Stack Web Developer. This website is intended as an online portfolio of my various professions, as well as some of my personal background so that anyone considering my services can better get to know who I am. I humbly invite you to look around and explore the various sections of this site that may be of interest to you.
Below you will find information on my personal background, such as education, military history, and volunteer service. The navigation bar above will take you to specific areas of professional interest and my contact information. I appreciate you taking the time to view my site and your consideration for any services that I offer.
Formal Education
Thanks to the Post 9/11 GI Bill I have attended school on and off at Eastern Florida State College since 2008 to achieve degrees in multiple fields.
AS: Computer Programing and Analysis

Advanced Programming Specialization
Mobile Application Specialization
Web Application Specialization

AS: Digital Television and Media Production

Field Production Specialization
Post-Production Specialization
Community Service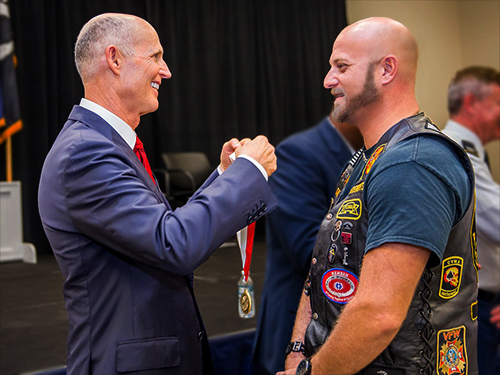 I am an active member of several Veteran Service Organizations and have spent countless hours volunteering to assist both the Veteran and general community, such as working to facilitate aid to homeless Veterans and providing disaster relief to communities hit by natural disasters.
Deployed in late October 2018 to Operation Amberjack for hurricane relief efforts in Marianna, Florida during the aftermath of Hurricane Michael. Served as a swamper collecting debris cut by sawyers for first couple of days, then was made a Strike Team Leader of a roof-tarping crew for the remainder of the deployment due to prior roofing experience and being a former Team Leader in the Army. Also served on a multi-day Type 4 Operation performing muck-outs in Big Pine Key, Florida and on a single-day Type 5 Operation to tarp a roof in Central Florida. Recently served under Operation Kick the King at a COVID-19 testing facility in Van Nuys, California.

Worked on a multitude of construction and landscaping projects to improve the facilities at several posts in the Florida Space Coast area, as well as provided basic services for elderly and disabled Veterans both within and outside of the organization.

Performed many Veteran funeral escorts in conjunction with the Patriot Guard Riders, as well as general services to Veterans in need, both within and outside of the organization. Served as lead coordinator for the Homeless Veteran Outreach Initiative where we sought out homeless Veterans by visiting homeless encampments to collect the information of any Veterans within them in order to facilitate the connection between them and the various service organizations that could provide them assistance; as well as bringing them food and clothing donations and ensuring they had bus tokens so that they could access the local VA clinic and make their appointments.
Military Service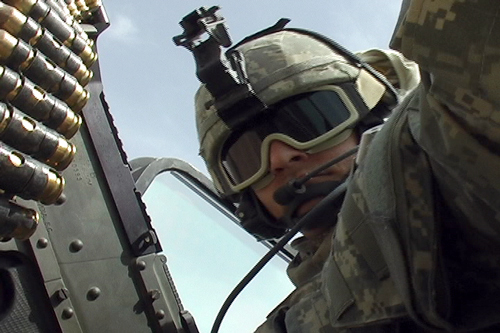 I served 8 years in the United States Army as a Combat Engineer; to include 2 deployments to Iraq totaling 2 years and 3 months in combat conducting Route Clearance Patrols, Counter-IED Operations, Reconnaissance Missions, and Personal Security Details.
I served from October 2004 to September 2012. I was Active Duty from enlistment until February 2008, and in the Reserves for the remainder of my time. I deployed to Baghdad, Iraq from August of 2006 until November of 2007 while on AD for an extended 15-month deployment during "The Surge". I then returned to Iraq, this time to Balad, from February 2010 to February 2011 during Operation New Dawn with the USAR.
While serving I was awarded a multitude of commendations, to include—but not limited to—multiple Army Commendation Medals, Army Achievement Medals, and the Combat Action Badge. I separated from the Army as a Non-Commissioned Officer, having attained the rank of Sergeant (E5), with an Honorable Discharge.